We want you to remember your time at Blue Ridge for years to come. If you did not get a chance to visit the store or would like to purchase additional merchandise please let us know!
To order, simply download the order form, fill it out and mail it along with your check* to:
Blue Ridge Outdoor Ed Center
237 Camp Mikell Ct.
Toccoa, GA 30577
*Please make checks payable to: Blue Ridge Outdoor Education Center
We hope you enjoy your Blue Ridge merchandise.
T-SHIRTS
$20.00 for short sleeved
$25.00 for long sleeved
Available in sizes Youth Small- Adult XXL
Blue Ridge Salamander
Available Colors:
Sapphire Blue
Lime Green
Front:
Blue Ridge Outdoor Education Center, Toccoa, GA
Back:
Blue Ridge Salamander Logo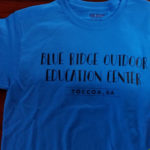 Think Outside
No Box Required
Blue Ridge Outdoor Education Center
Available Colors:
Light Blue and Maroon (Adult Sizes Only)
Orange and Pink (Youth Sizes Only)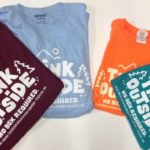 May The Forest Be With You
Blue Ridge Outdoor Education Center
Available Colors:
Black with Yellow lettering
Blue with Yellow lettering
Limited number of Adult XL Grey shirts with Green lettering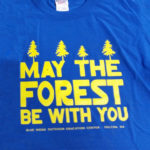 FRONT: Blue Ridge Outdoor Education Center
BACK: Education Unplugged
Available Colors:
Forest Green
Gray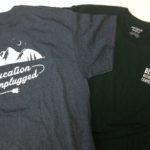 I Like Turtles
Blue Ridge Outdoor Education Center
Available Colors:
White
Gray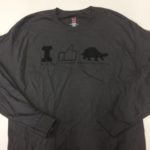 HATS
$15.00
BROEC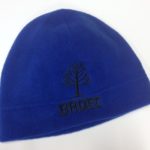 BANDANAS –
NEW for 2017
$5.00
Available Colors:
Green
Orange
Purple
Black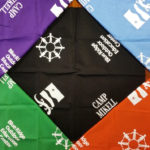 STICKERS AND PINS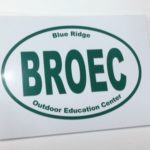 Blue Ridge Outdoor Education Center Rectangle Sticker
$2.00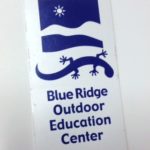 /div>
"I Survived the Waterfall Hike" Pin
$2.00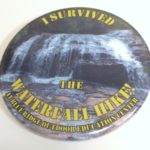 CARABINEERS
$2.00
Available Colors:
Purple
Orange
Red
Green
Blue
Black